You're the best I've ever had
Oh. My gosh. Where to start? I have no idea... but I'll just see where the typing takes me. Lol.
I had the most amazing time visiting my baby. It gets better and better every time. We did everything, and more! Went to the fair, had a blast, ate cotton candy and played games. We went to the mountains, to the movies, to Wal-mart. Hehe. Set up the tent, played in the pool, drank alcohol, played cards, played Mario Party, played dominoes. We showered together, he washed my hair... and my back. ♥ We laughed, we were silly, we goofed around. We got dressed up, we went to the art museum, went out for dinner, visited the university. We just hung around the house, I petted his cat, we talked. He made french toast for me. We made grilled cheese sammiches together. We went to McDonalds and got happy meals, while we were all dressed up. We ate salads from Wendy's and Jack in the Box. We made funny inside jokes, cuddled at night, kissed in bed. We went through his change jar and found all the state quarters so I could have them. I'm up to 39 I think. We took the rest of the change to the bank and got $110. We ate Japanese food at the mall, I bought some clothes, we took picture in the photobooth. He wiped the tears from my face when I was sad about going home.
There's probably so much that I'm missing... but I can't think right now. I'm sad and I miss him
terribly
.... but I'm also happy because I had the best time ever. And I love Daniel more than ever. And he just makes me happy.
I shall write more later, if I can.
1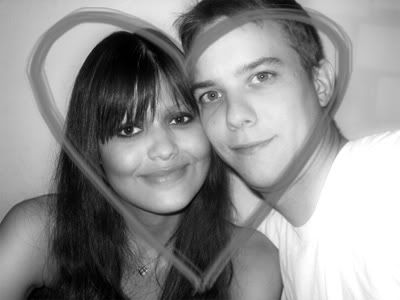 Picturez.
.
.
(
Hotter than the summertime in Tucson, Arizona
Collapse
)
.
.
.